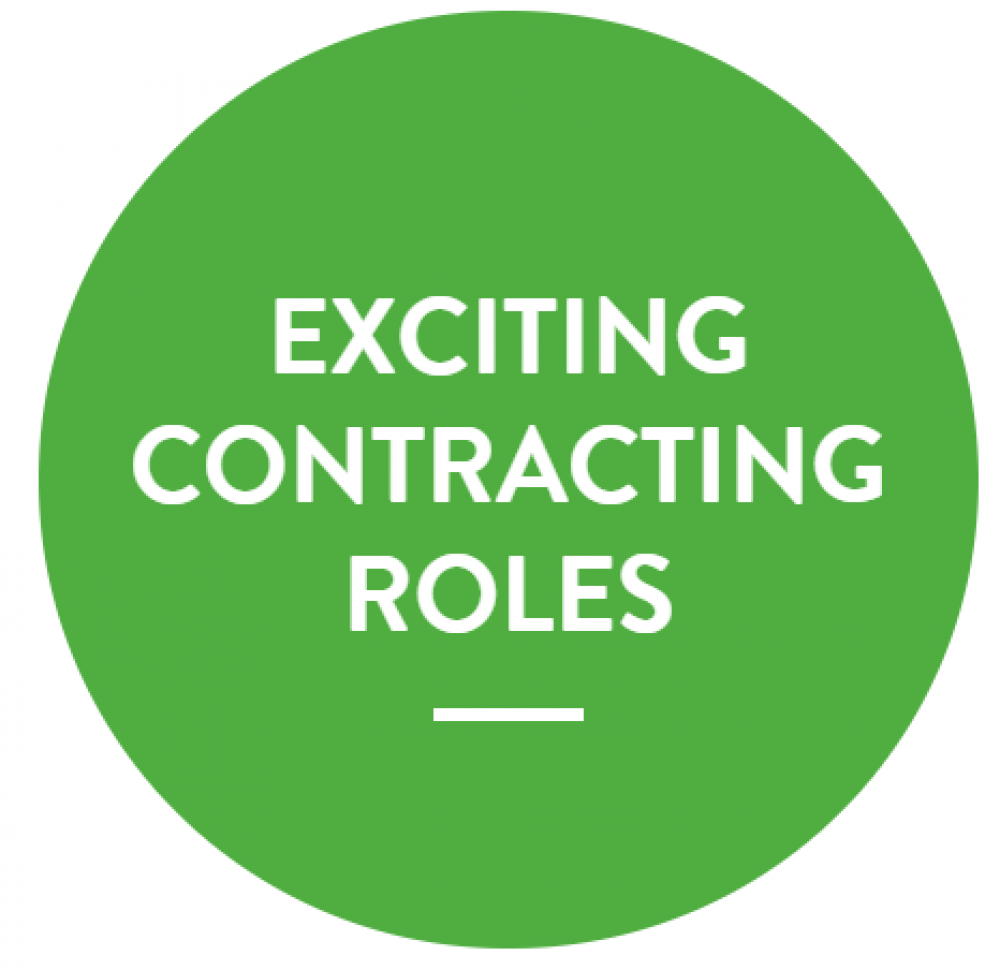 Huntswood is a market leading UK contract recruiter. We source the best people for both large-scale client projects and nichè interim appointments.
Large scale projects
Our large scale projects require a range of different people, so whether you are a recent graduate or an experienced professional, the chances are we'll have a role that's suitable for you. Our projects require expertise from programme management through to data input.
Nichè interim roles
Our interim requirements are specialist (often technical) roles and typically offer a day rate of £300 upwards. We fill positions for a range of regulated firms from banks to utilities providers, and from life, pensions and investment firms to consumer lenders.


1. Using an Umbrella Company
This is the simplest route to contracting and the one that most of our contractors choose. By using a third-party umbrella company, you are effectively employed by them. So, for a small fee you get your tax and invoicing taken care of. Your umbrella company invoice Huntswood directly, and you will receive a salary from them - based upon the terms you individually agree with them.
Plus, by using the standard PAYE route, you maximise your income and ensure that you have no nasty surprises from the tax man. You also get employee rights such as maternity and sickness pay.
There are lots of umbrella companies to choose from. Our preferred supplier is Husp. Husp is part of the Huntswood Group and it's the quickest and easiest way to get set up.. We do also have an approved list of other umbrella companies you can choose from.

2. Using a Limited Company
Setting up your own limited company means you effectively become an employee of that company. One of the benefits might be that you pay less tax overall. However, running a limited company comes with more risk and administration. Unlike using an umbrella company, as a contractor you are responsible for producing your end of year accounts and registering for VAT (where applicable). You must also agree your own employee rights.
You will also need to make sure you have insurance (including professional indemnity insurance of at least £1,000,000).
As Huntswood will be contracting with your limited company, it's important that you fully understand the accounting procedures. We certainly recommend you seek professional advice on this.