Huntswood recognises that its people are its most valuable asset.
We are a dedicated team with the practical knowledge, experience and drive to help our clients deliver the best experience for their customers. Right now, we're making a real difference to the lives of millions of customers who rely on us for vital services, often in times of need, and we recognise the contribution of the colleagues who help us deliver time and again.

At Huntswood, we foster a supportive and rewarding working environment as we come together to rise to the challenges faced by our clients. Our extremely diverse client base provides a wide range of exciting opportunities for colleagues to join the Huntswood team, at all levels of seniority. We take career development very seriously - Huntswood commits to developing your career and skills through:
Dedicated training, both upfront and continuous professional development (CPD), enabling you to manage your learning and growth
Friendly coaching and guidance from experienced leaders, whose remit is inspiring and getting the most from their teams
Our unwavering commitment to promote from within wherever possible
A market-leading management training scheme

Our colleagues work for us in full-time, part-time and contracting capacities, and the majority of roles offer the flexibility of home working (this can be 'hybrid' home / office based or fully remote).
WHEREVER YOU ARE IN YOUR CAREER, AND WHATEVER YOU WANT TO ACHIEVE, HUNTSWOOD IS COMMITTED TO SUPPORTING YOU ON YOUR JOURNEY.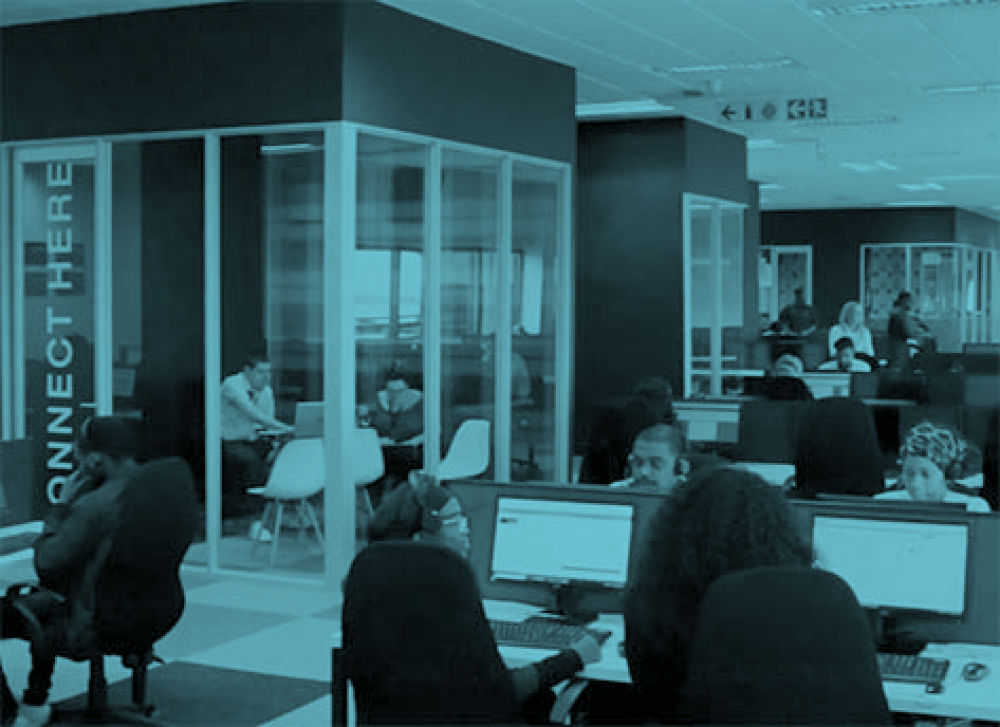 FEEL REWARDED AND FULFILLED
As well as competitive pay and benefits for all staff, working for Huntswood brings a wealth of other rewards. Our inclusive, supportive culture enables all colleagues to thrive – whether it's career development, learning a new skill, supporting the local community or charity work, the opportunities are limitless.
Huntswood's commitment to diversity and equal opportunities delivers a culture that is unconditionally inclusive, to ensure that different ideas, perspectives, beliefs and experiences shape our business.
 Our inclusion in the 'Sunday Times 100 Best Companies to Work For' list shows we're doing a lot right, but as a learning organisation, we're always striving to develop and grow. If you want to be part of an entrepreneurial business that aims to make life better for its people, its clients, and its community, please get in touch.
SPECIALISMS
Whether its your first step on the career ladder, or your seeking to further your career, Huntswood offers a wide-range of opportunities across a diverse spectrum of roles and industries, including:
Customer Services
COMPLAINTS, CLAIMS AND CASE HANDLING
RISK, COMPLIANCE & BUSINESS ASSURANCE
OPERATIONAL MANAGEMENT AND PROJECT SUPPORT
FINANCIAL CRIME AND CYBER SECURITY
Back-office processing
SECTORS
We work across a diverse range of regulated industries:
Energy
Water
Banking
Insurance, Life & Pensions
Consumer Finance
Telecoms
HELPING THE largest FIRMS FACE THEIR business CHALLENGES
We have represented some of the world's largest brands since 1996. Our unique position in the market gives our people exposure to exciting opportunities to help clients to overcome business-critical challenges. By working for Huntswood, you are joining a business that makes a real, tangible difference.